Main conference
The FDO2022 conference is now over. We are pleased to inform you that links are now available to the conference abstract collection in RIO, and presentations, and videos of all sessions. These links are repeated on the FDO Forum landing page, as well as the website's Conference Outcomes page.
Programme
The programme of sessions during the FDO2022 Conference goes from Wednesday 26 – Friday 28 October 2022. This programme is subject to change. FDO2022 has closed the Call for Abstracts. As the proposals get approval, they will be incorporated into the the definite programme)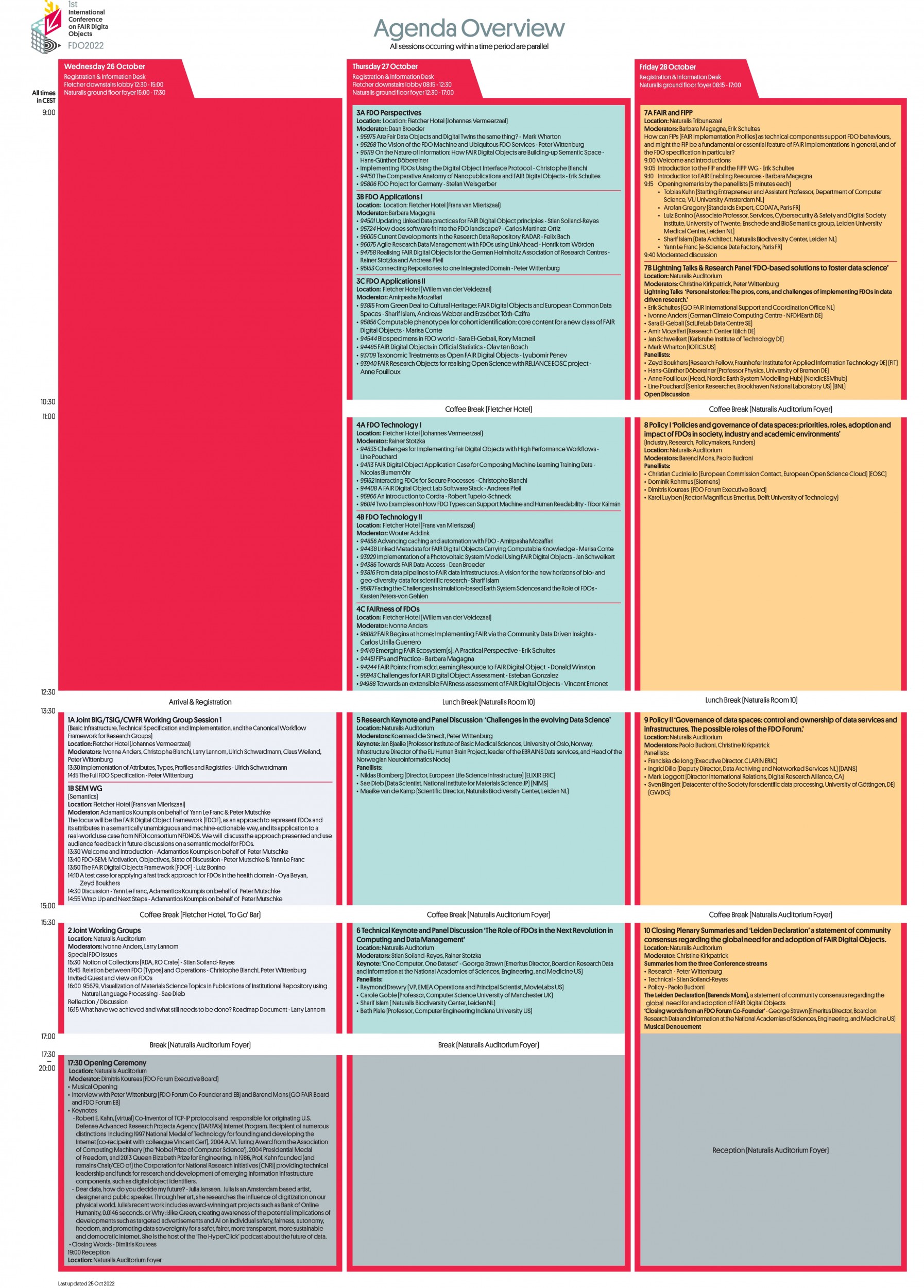 Download Agenda in PDF


You can also access a full summary of all the sessions of FDO2022 by clicking the button below.
Sessions of FDO2022
Confirmed speakers
Click here for a list of our confirmed speakers

Contact us
If you want to receive updates of the programme, the keynotes and more, or if you have any questions.

Send us an email. We're happy to help.